Helping individuals and families become the pioneers of their own health and facilitate their body's natural ability to heal is what we do.Giving them the freedom to be completely present with their loved ones so they can create some of the best moments of their life is who we are.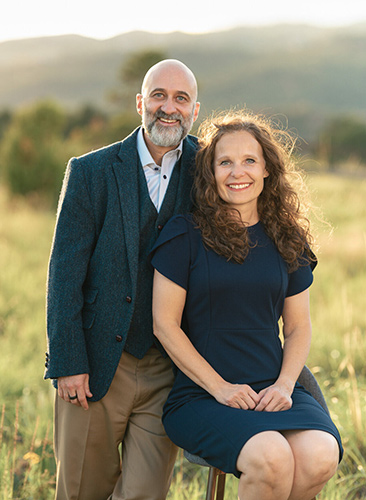 Meet the Owners
Jeff and Anna Hunter are a husband-and-wife duo who created Upstream Functional Medicine out of their own health journey to find health solutions so they could live out their purpose in life. Their vision is that others will be equipped and empowered to overcome their health challenges and fulfill their own life's purpose as well.
Jeff is Upstream's resident visionary. He believes we have a responsibility to use Functional Medicine to its fullest potential now that we have understood this tool. It is not to be hidden or used quietly, but rather made known so others can experience the gift of having more to give to the people around them.
Anna is the Chief Operations Officer and brings balance to the business side. Behind every good man…. She sews in the culture and holds the team to the core values she and Jeff have learned in life. Her leadership and wisdom are steeped in years of self-actualization work, and her mentorship to the team shows up in the DNA of Upstream.
Your First Point of Contact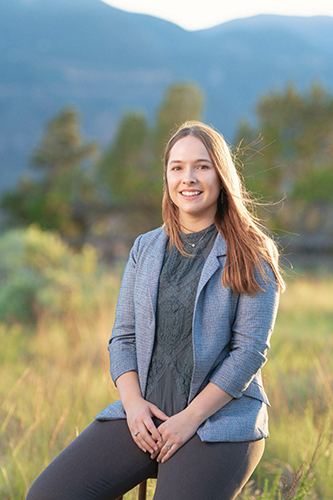 Sarah Haller
Wellness Assistant
The support on your health journey
A natural communicator
Loves genuine connections
Happiest living in the moment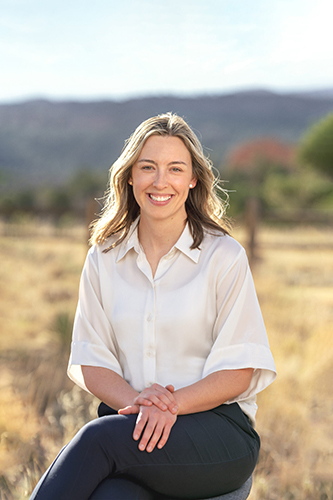 Meghan McGee
Client Experience Specialist
The light on your health journey
A certified Natural Food Chef
Loves connecting with people
Happiest spending time with people she loves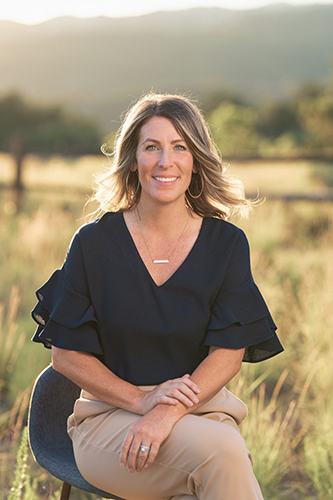 Kimberly Gaiser
Clinic Director & Business Manager
Making it all work like a well-oiled machine
A doer
Lover of laughter
Happiest with family
Meet the Provider Team
Jeff Hunter, NP, IFMCP
Owner, Practitioner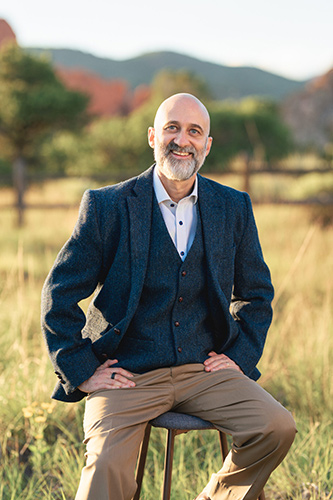 Jeff has been serving the Colorado Springs area since 2003 by providing impeccable primary care, training young and upcoming health providers, and speaking throughout the city. Now, Jeff is setting the bar high for the practice of functional medicine in Colorado through an education and coaching approach to delivering the best of comprehensive, evidence-based Functional Medicine science.
Jeff holds dual certification both as a nurse practitioner with western medicine training and certified through the Institute for Functional Medicine. He is passionate about helping people create lasting change in their lives. Combining over twenty years of traditional medical experience with functional and nutritional medicine, Jeff offers an advanced approach to healthcare.
Jeff has also served in the United States Air Force as a Medical Officer, on the board of directors for the American Nurse Association at the state level, and as Vice President of the Southern Colorado Advanced Practice Nurse Association. With past experience as an Associate Professor at the Denver School of Nursing, Jeff puts a strong emphasis on his education to maintain ongoing proficiency and as a vital part of his medical approach to clients. Jeff has this to say about discovering Functional Medicine…
Functional and Integrative Medicine is such a gift. I take the responsibility of making the best use of it very seriously, so it is a top priority to set the bar of excellence very high. My hope is that if everyone knows Functional Medicine is the way to get your health on track, it will create a shift in not only our health system but the culture of health for my children's generation. So I accept every person as they are and am an active listener with true compassion for their hopes and dreams.
My idea of a perfect day is to wake up to warm sunlight on my face and the sound of birds, explore a new city or countryside in a new culture and end the day playing music and singing together with friends and family.
Johnny Davis, PA-C
Practitioner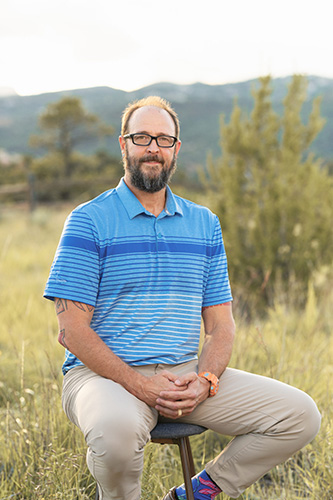 Johnny Davis, MPAS, PA-C, is a nationally certified Physician Assistant specializing in Functional Medicine. He completed his Bachelor of Science degree and Master of Science in Physician Assistant Studies through the Interservice Physician Assistant Program accredited by the University of Nebraska Medical Center. Combining 14 years of traditional medical experience with functional and nutritional medicine, Johnny provides a uniquely varied and advanced approach to healthcare. Here's a little bit of his story…
As a child, I grew up in rural Georgia and had very close relationships with both of my grandmothers. As time went on, I recall watching both of my grandmothers pass away from chronic health problems that were completely reversible. This motivated me to explore medicine in the hopes of facilitating healing and optimizing health, yet, after 5-6 years of practicing medicine, I came to the realization that I wasn't actually accomplishing that goal. I was merely slapping band-aids on problems, much like plugging holes with bubblegum on a sinking ship. I started reading books that presented health issues from an outside-the-box perspective, and in doing so, I discovered a whole world of science out there that was focused on healing the body from the inside out and wasn't tied to a drug. Working within the Military Health System afforded many challenges, but I applied functional medicine principles where I could; however, eventually, I realized that I just couldn't continue practicing conventional medicine knowing what I knew. So, I temporarily retired my stethoscope with the vow that if I returned to practicing medicine, it would be in functional medicine only. Well, as you can imagine, that opportunity availed itself, and here I am.
Without going into too much detail, just know that even though I am a clinical provider here at Upstream Functional Medicine, I was a client first. I know what it's like to sit on the other side of the table or computer screen. I understand what it's like to embark on a life-changing journey and doing so with unwavering faith. I've done it. And, you can too.
I look forward to working with you, getting to know your story, and helping you achieve your purpose-driven life. Success is adding value to your life, but significance is adding value to others' lives. Join us in being both successful and significant!!
My idea of a perfect day is a day spent at sea then anchoring near a remote island in the Caribbean followed by a dinner of freshly caught and grilled Mahi-mahi and veggies topped off by a couple of ice-cold adult beverages under the stars – with my beautiful wife!
Melissa Lee
Health Coach
Science has always been a primary love for Melissa. She graduated from The University of Leeds with a Bachelors in Medical Sciences in 2013. After working at an eye hospital for a few years, she decided to grow her passion for fitness as a career. In 2017, she became a certified personal trainer through the American Council on Exercise. At the same time, she felt she could make a bigger impact on people's health, so Melissa graduated from The Institute for Integrative Nutrition and became a certified health coach. She started her own private business as NourishMel Health Coaching and spent two years educating and empowering women with Polycystic Ovarian Syndrome (PCOS) to get healthier. She is currently at The School of Applied Functional Medicine and is planning to be certified in Functional Medicine by 2024. Working at Upstream allows her to facilitate everything she has learned into an everyday practice of her mission to heal her family, community, and the world.
Let's hear about her journey and exploration into functional medicine…
My journey began growing up with an autistic brother; looking for ways to help him whilst feeling helpless to do so. Over the years, I've empowered myself by learning how to help those who can't help themselves.
During my time as a certified personal trainer, I really enjoyed helping my clients get stronger and fitter. But I would see them regress instead of progress in their health. They did not take care of other aspects of their lifestyle and I learnt that health coaching was a more holistically encompassing role. I learnt a lot more about how I could help people thrive, not just feel fine, with pillars that are important for health like sleep, gut health, whole foods eating, stress management, etc.
Finding functional medicine made absolute sense to me because it gets to the root cause of chronic lifestyle conditions, and puts the responsibility and empowerment back into the hands of the individual. It is personalized and requires deep investigative work by the practitioner. The potential for what can blossom into optimal health over time excites me. Eventually I hope to share the gift of functional medicine to Southeast Asia, starting with my family in Singapore.
My idea of a perfect day is to wake up in my tent to the sunrise view of a vast mountainous landscape filled with a valley and forests, with the sound of birds in the air. The day would be followed by hiking through the forests and encountering wild animals along the way, plus plenty of fun meals with my husband, ending the night with a warm meal and a full belly under the stars.