I had an immediate improvement going through the program. My brain fog is gone!"
Kevin
After working with Jeff, we both have lost weight and are much healthier!"
Kim & Wade
After the program, I now have enough energy to keep up with my grandkids!"
Karen
After working with Jeff, I no longer have to take thyroid medicine at all!"
Liz P.
I feel better than I have ever felt! Even after having cancer."
Sherry
Overall, I feel like a whole new person!"
Liz B.
My life has completely changed! I feel better than I've ever felt before."
Jerilyn & Janet
My stomach is much better and I'm almost off all of my heart medication!"
Becky
Now I can function through the day and get home and still have energy for my family."
Nader
Jeff and this program have taught me so much about how to live my life, I now have the tools to live a healthy life!"
Andrea
It has just really changed our lives!"
Ron
I have had nerve pain with opening jars... now the pain in my wrists is gone"
Sharon
I'm really glad I made the investment. I would highly recommend it!"
DeNell
I've actually spent 45 years of my life dependent on inhalers for my asthma... I'm totally off of them so my asthma's gone."
Cheri
My family and I are all participating and we're all seeing our health progress to a better place and we're very pleased we're doing this program and we're going to continue and I think this is going to be a whole lifestyle change for us."
Mary
I've noticed a really big difference, I've been sleeping through the night, have a ton more energy, much fewer mood swings, and overall much greater sense of well-being."
Jessica
Really within the first month I could tell a difference, I wasn't having the gut problems I had before and even foods that irritated me before have not irritated me now."
Joshua
When I started the program, literally on the first day I started to feel better."
Jody
I have never been so inside of my body before, I am in my body, I know what it is saying when I listen to it, I know what to look for, I have the knowledge"
Ashley
We figured out certain things that were going on in my system and we've cleared a lot of that and I've lost weight and I've learned a lot."
Lisa
The program was really well thought out. I really suggest anyone who's thinking about it to really give it a try!"
David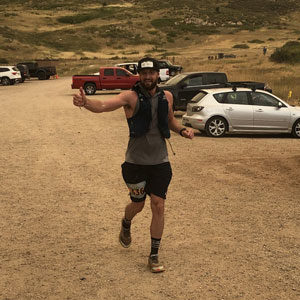 I came to Upstream Functional Medicine because I could not figure out what was causing a rash on my lower legs. I went to my regular doctor, to a dermatologist, tried steroids, antibiotics, and nothing worked. Upstream helped me to change my diet and helped detox my body and eliminate several harmful products I was consuming. I have never felt better, I just completed an ultra marathon, and before starting with Upstream, I was feeling a lot of inflammation, and now my joints and body seem to be working better than they did when I was in my early 20s. I am currently 37. Upstream has taught me that I am in control of my health. I don't need to eat the greasy, horrible foods that most of us consume on a daily basis. With a little prep time, and planning, I have been able to have a normal schedule, and I have more energy, and a clearer mind throughout my day!"
Tyler Griffith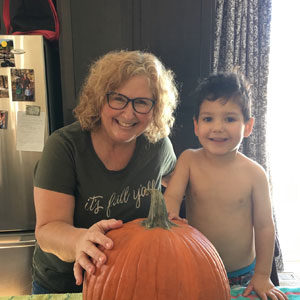 In my experience, Jeff Hunter is hyper-focused on the identification and understanding of the complexities and underlying functionalities of various issues, ailments, and diseases. He is not bound by the fundamental constraints within the 'traditional' medical paradigm; nonetheless, has that conventional knowledge, together with his expertise as a functional medicine provider, and is able to provide a comprehensive approach towards achieving better health for his patients. Conventional medicine may be reactive (and insurance-driven), and functional medicine may be proactive, yet it is Jeff's knowledge and areas of expertise in both models that truly mark him as a unique and extraordinary functional medicine provider. This program is without a doubt one of the best investments that I have ever made in myself!
Shauna Sanders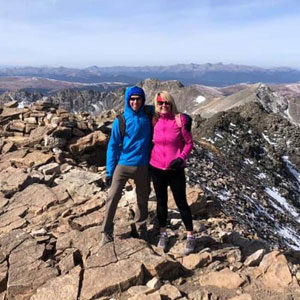 I just wanted to share my biggest accomplishment so far since I started my treatment with Jeff. Yesterday my husband and I climbed to the summit of Quandary Peak (elevation 14,266 ft). If someone had told me 5 years ago that someday I'd be able to do a 14er I would've told them they were hallucinating. I was a prisoner to Hashimoto's for so many years but now I've taken my life back and it feels amazing!!"
Liz Bennett
Sometimes you don't know what you don't know! I had been struggling for years with my intestinal health, including surgeries, and I thought I knew what I needed to do to eat healthy, but it turns out sometimes that is not enough to heal your gut. I have known Jeff Hunter for over 2 years and he has been a huge help in finding the right program to get me back to health. I have finally turned the corner and I feel 100% better. He listens and is knowledgeable and puts that knowledge to work in an individualized way. So if you're having "plumbing" problems, it is best to get in touch with a professional! You can't believe what a difference it will make in your health from head to toe."
Liz Poje
When I first met with Jeff, I didn't really have many acute complaints. I felt pretty healthy, but at age 40 I was thinking of my long-term health. I was seeing problems in my parents and older relatives that I wanted to avoid. Working with Jeff was profoundly valuable for me. My energy and digestion have improved, and I learned a lot about fitness and diet that have made me healthier and more active. There were things that I had been experiencing for many years, such as digestive problems and brain fog, that I thought were relatively normal. So I was very happy to see dramatic improvements in these areas as I worked with Jeff.
Upstream Functional Medicine has been incredibly valuable to me in terms of optimizing my health now, but the true value comes from the health problems that I won't have in the future as a result of how Upstream Functional Medicine has helped me create a healthy diet and lifestyle. I have learned how to address the causes of some of the chronic conditions I am vulnerable to, and I feel both healthy and empowered in my ability to manage my health. I feel a great deal of gratitude for Jeff and his team".
Tim Doenges PhD